Lynx 

is a transforming wearable tool that can be worn on the wrist.  The device uses a tension-locking mechanism to transition from a bracelet to an 8-bit, high-torque screwdriver. 
The things that a person chooses to take with them in their day-to-day life can tell you a lot about that person. With limited space in pockets and handbags, the items that one keeps on their person imply certain priorities. A pocketknife, a USB thumb drive, or a collapsible pen can project their own unique images of the person carrying them. This collection of items that a person carries with them has been given the name 'everyday carry', and if one searches the internet for that term they can find various communities that have cropped up to discuss this idea. These groups are obsessed with optimizing the small collection of personal items that they carry with them into the world, and see this display of priorities as the most intimate form of fashion. I decided to develop Lynx with just such people in mind. My goal was for the device to not just be a practical and useful instantiation of a multi-bit screwdriver, but also to project a sense of elegant utility. It's not a compromise between a tool and a fashion item, instead, it's a symbiotic blend between the two.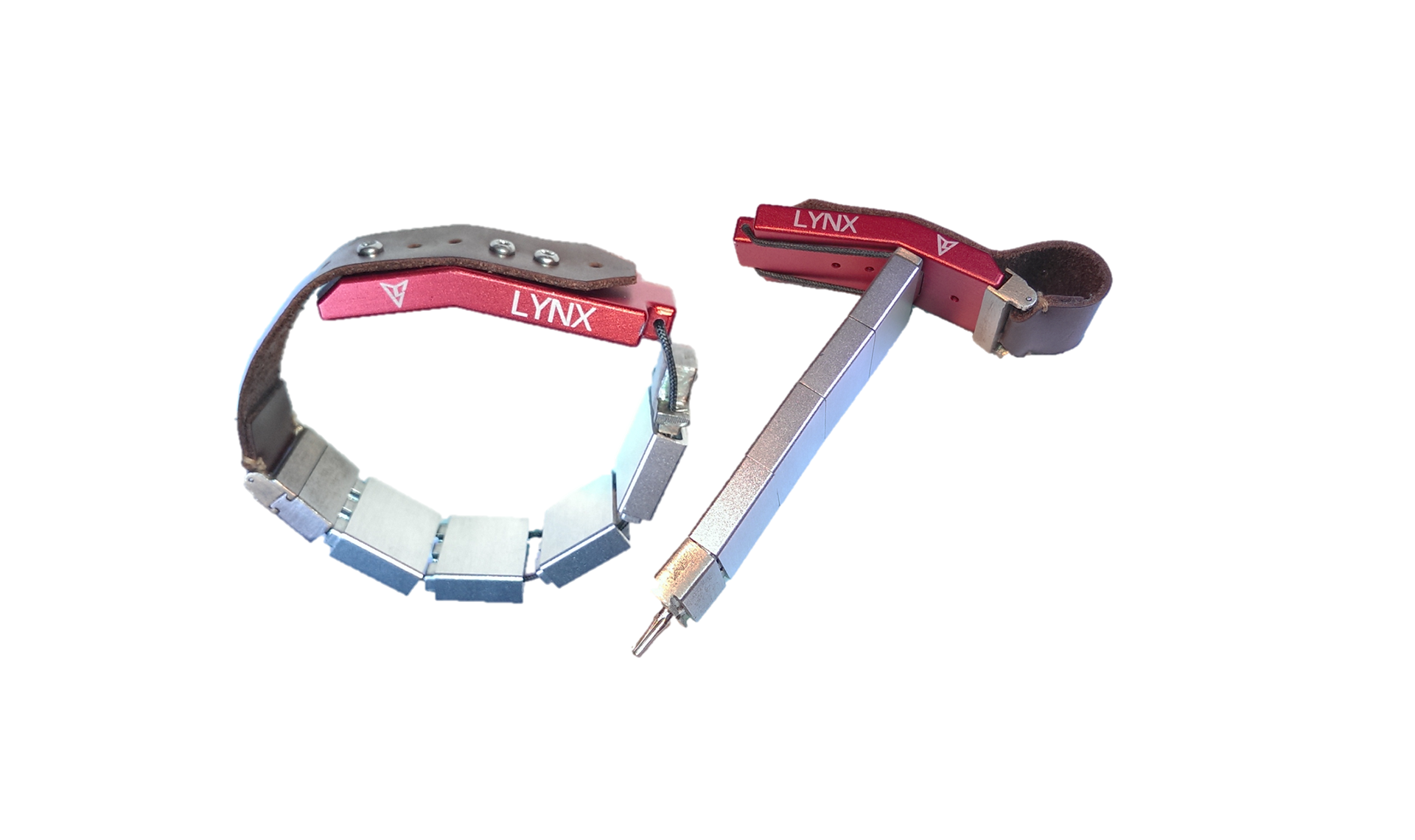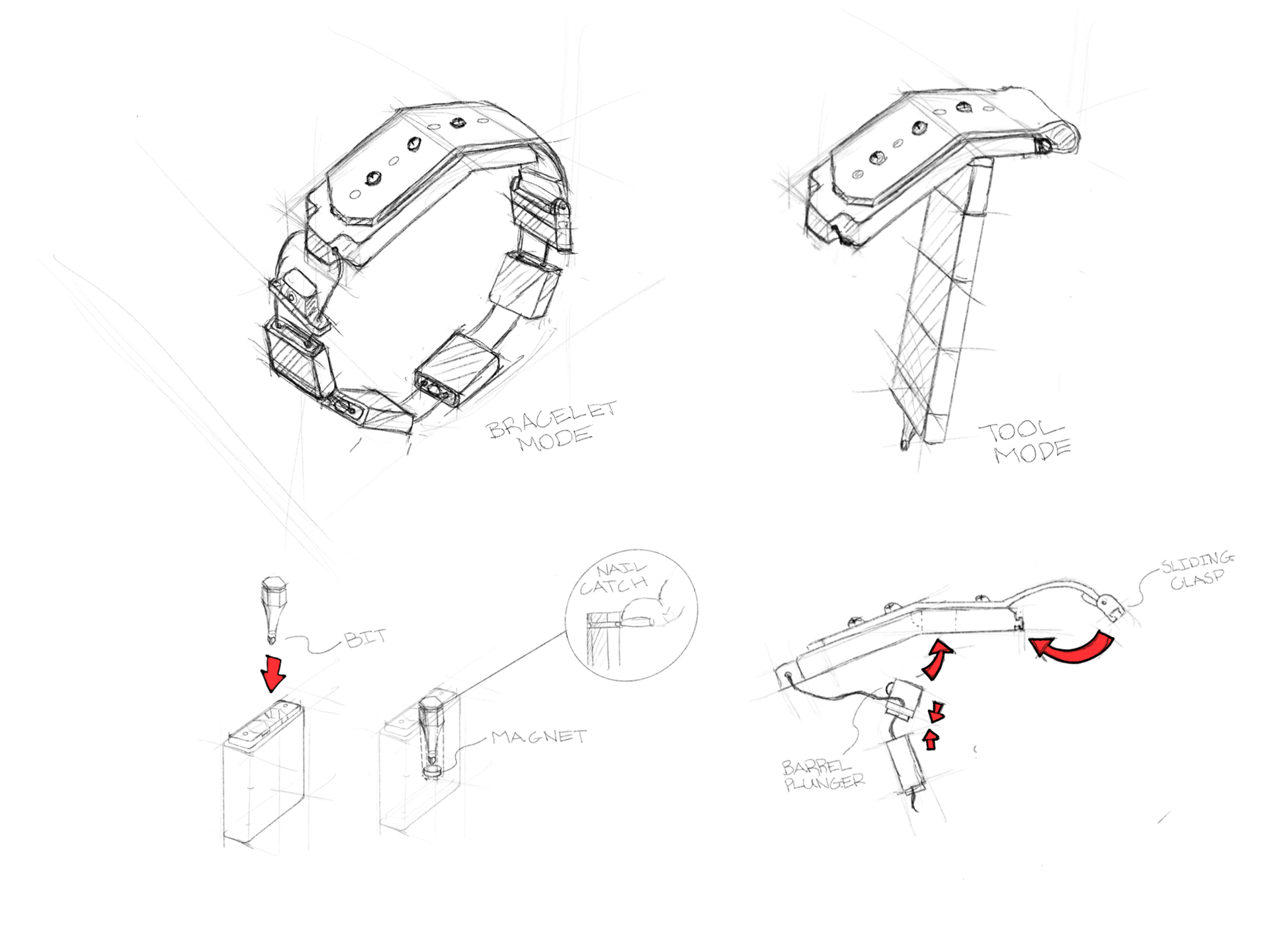 The metal components of the prototype device are made from anodized 7000 series aluminium (silver and red components), stainless steel (screwdriver bits), and 3D printed stainless steel infused with brass (silver-gold components). The cable that ties the metal components together is constructed from Kevlar encased in Dyneema, which was custom spun for this application. The Dyneema provides a low friction, wear-resistant, and UV resistant casing for the Kevlar. The Kevlar provides tensile strength. The adjustable leather band is made from kangaroo leather, which is tougher and stronger than regular cow leather.
Lynx has two modes: bracelet mode and tool mode. In bracelet mode, the device is worn on the wrist using a magnetic sliding clasp that was developed specially for this application. In tool mode, Lynx uses a tension locking mechanism to transform into a high-torque screwdriver with 8 interchangeable bits. To transform the device from bracelet mode to tool mode the user performs three steps:
1.  Remove the chosen bit from its slot in one of  the bracelet links and place it into the end link.

2.  Attach the clasp on the adjustable leather band back onto the horizontal handle (red piece). This keeps the leather strap out of the way.
3.  Slide the attachment link into the slotted hole in the horizontal handle (red piece). The attachment link contains a press-fitted barrel plunger that will click into the horizontal handle. This action causes the interlocking geometry of the various links to interconnect and brings the device under tension.
In tool mode, the device is suitable for applications that require high-torque and high-downward pressure.