Gaia
is a hyper-efficient gasoline 'supermileage' vehicle, capable of travelling incredible distances while using minimal fuel.
Team project undertaken with the Queen's Eco-Vehicle Team,  of which I was the founding Captain and then Head of Control Systems. Key faculty support was provided by Jan Sneep (Queen's University, Kingston).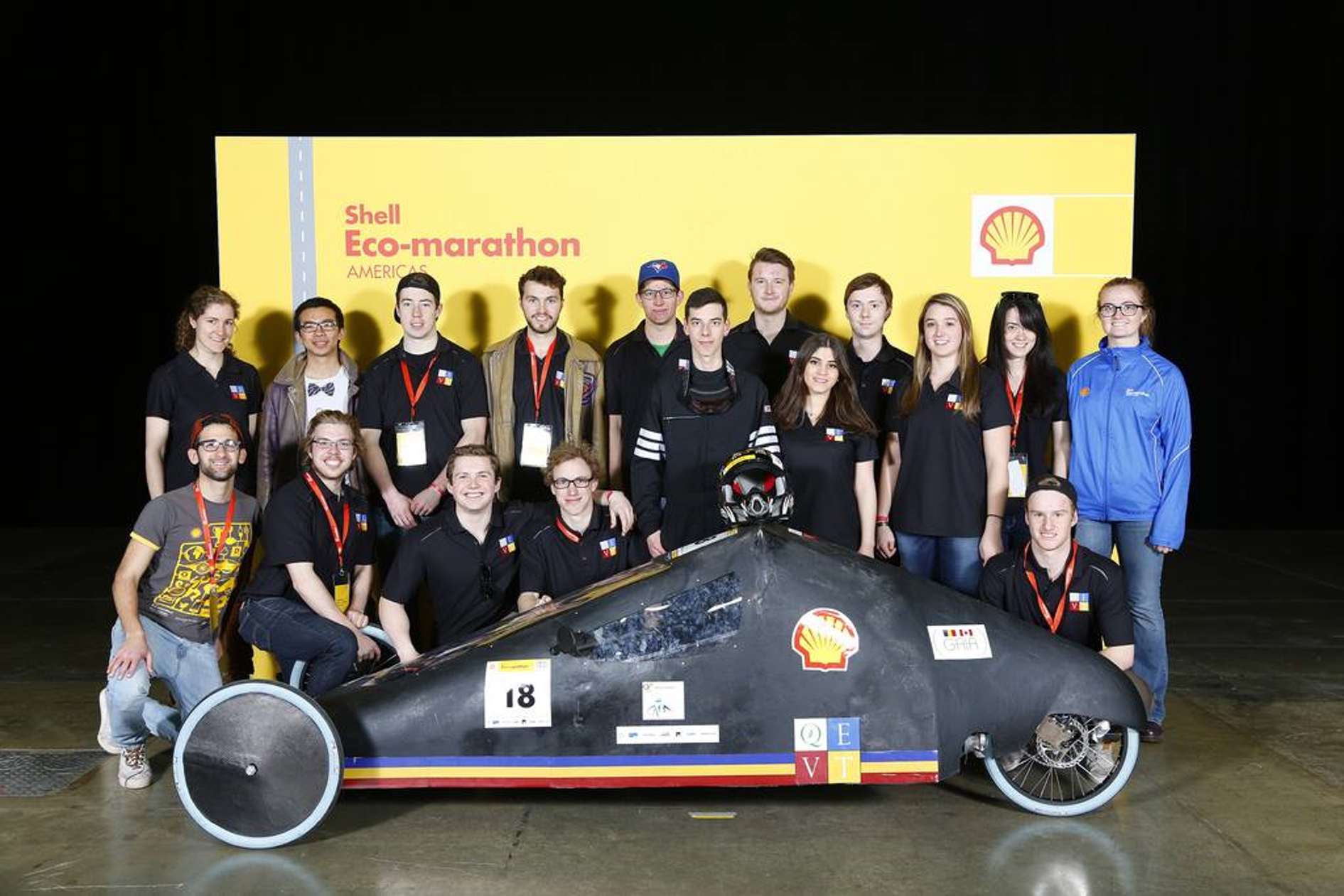 As the Founding Captain of the Queen's Eco-Vehicle Team, I had the opportunity to oversee construction and competition of the vehicle that preceded Gaia and provided much of Gaia's foundational design, including the chassis, wheels, steering, and elements of the engine and drivetrain. After I transitioned to the role of Head of Electrical & Control Systems in the year that Gaia was fielded in competition, I set my sights on building the most advanced electrical and control system on a supermileage vehicle competing in the Americas. My team and I produced a vehicle which utilized an array of sensors to detect vehicle and driver conditions, and inform the driver using a screen-based UI mounted on the steering wheel. 
QEVT competed in two Eco-Marathons in Houston and Detroit, achieving a fuel efficiency in excess of 800MPG.  
Gaia was constructed primarily from carbon fibre and Nomex (a light-weight, Kevlar reinforced paper honeycomb) with a chassis made of chromoly. The vehicle runs on a fuel-injected 35cc, 4-stroke Honda GX35 engine that generates 1.3 horse power.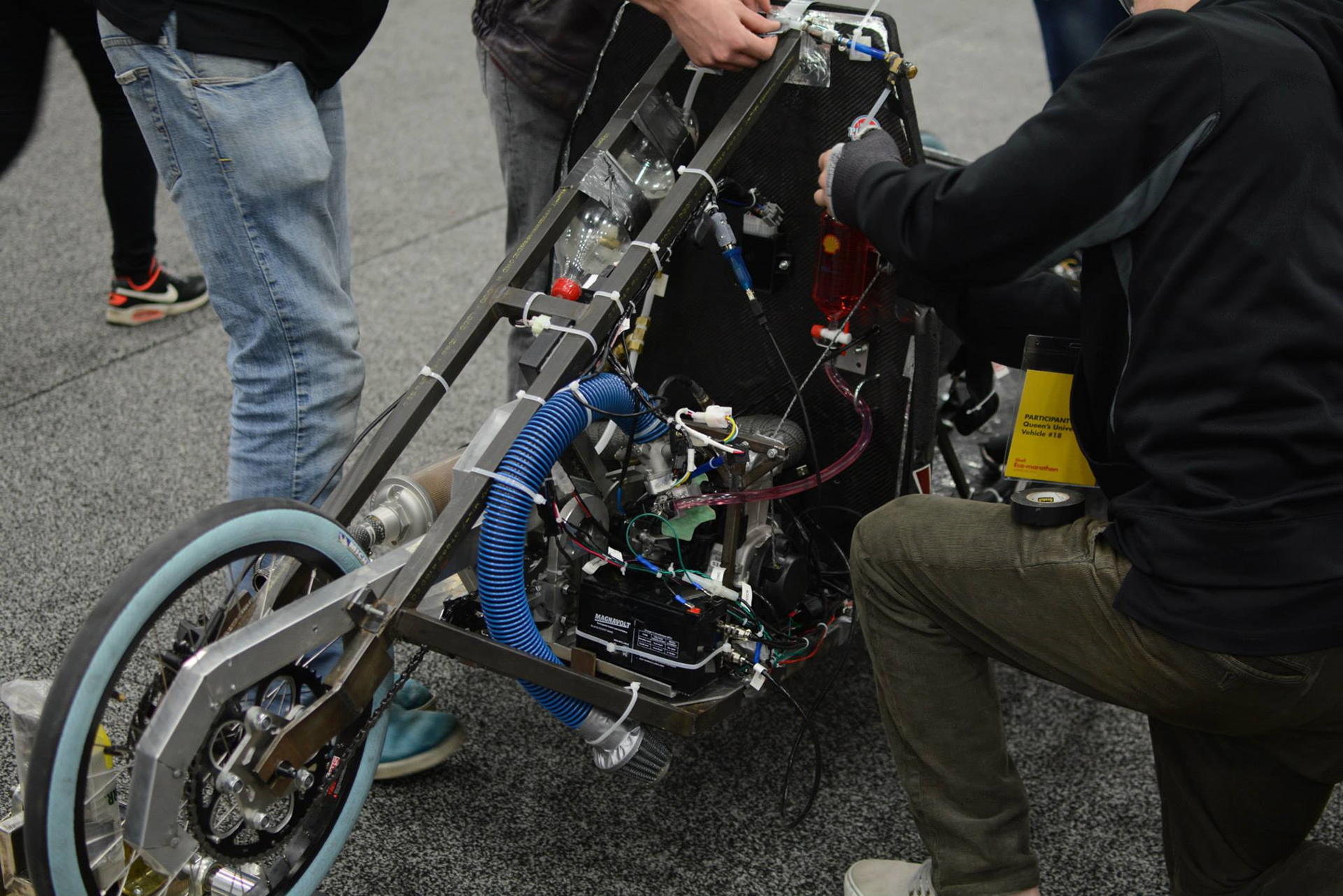 The vehicle comprises a carbon fibre/Nomex composite body supported by a chromoly tubing. The vehicle runs on three custom BMX wheels - striking a balance between lower rolling resistance and stability appropriate for low-speed racing conditions. The driver is oriented in a  nearly supine position within the cabin, and separated from the engine with compartment with a fireproof bulkhead.